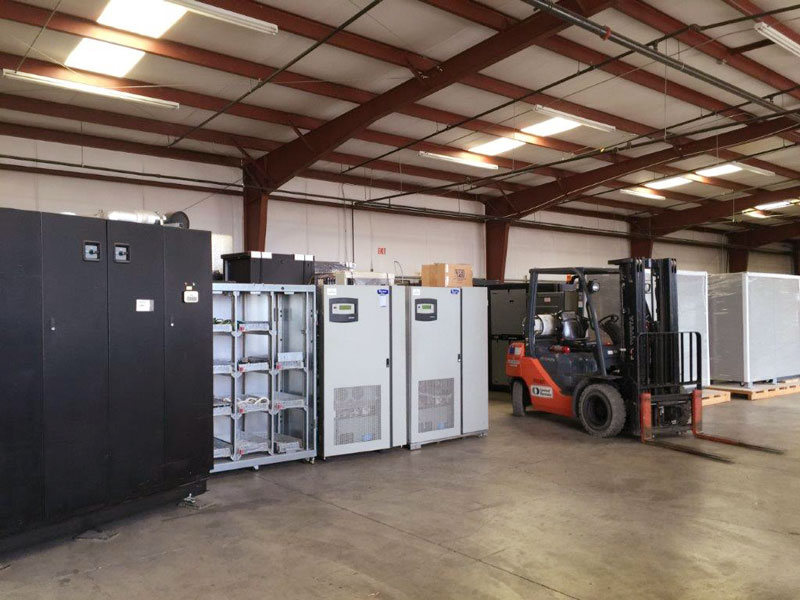 We are a woman-owned company with a strong belief in the importance of excellent customer service and staying ahead of the technological curve by constantly looking for more innovative and creative ways to bring the best products and services to our clientele. Our field service engineers are highly experienced in the industry along with military disciplines that ensures our customers receive only the finest and most precise maintenance and customer service in the industry.
Founded in 2017, Mission Critical Power (MCP) is a dynamic, goal-oriented, results-driven business located in the Greater Atlanta area. Our company was established to bring you industry leading technical expertise and excellent customer service when it comes to your critical power needs. Mission Critical Power is your innovative and reliable UPS, DC Power, Battery, Generator, and PDU maintenance service provider.  Mission Critical Power has the ability to serve the critical power needs of the industrial, institutional, government, utility, commercial, IT, and telecommunications markets throughout the southeast region.
Mission Critical Power is comprised of a skilled team that includes professional electronic, mechanical, and field service engineers all with over 60 combined years of hands-on experience in the UPS service and maintenance field. MCP's credentials include operating as a Women Owned Small Business (WOSB), participating as a member with the Society of American Military Engineers and is registered as a Disadvantaged Business Enterprise (DBE). MCP looks forward to putting its business acumen to work for your organization.
Our Customer Service Promise serves as the basis of all interactions between Mission Critical Power and our clients.
Mission Critical Power pledges to provide our clients with services in the following manner:
Friendly and Courteous: We will be helpful and supportive and have a positive attitude and passion for what we do.
Timely and Responsive: We will be proactive, take initiative, and anticipate your needs.
Accurate and Consistent: We will always aim for 100% accuracy, and be consistent in how we interpret and implement industry standard practices and safety protocol.
Accessible and Convenient: We will continue to simplify and improve access to information and resources.
Meet the Team
Daily operations are managed by Karen Tinker, CEO.  Technical and service oversight are under the care of Nicholas Shaw. Field operations are led by senior technician, Howard Tinker. This dynamic trio leverages technical, social, military, and business experience providing Mission Critical Power (MCP) with a strategic and tenured leadership trio that strives to bring you the best UPS service and support in the southeast and beyond. MCP is proud to operate as a WOSB and Drug Free Workplace.
Nicholas Shaw has served in the military for over 10 years, and has direct experience working with UPS, DC Power, Batteries, Generators, and PDU's. Nicholas is highly skilled in HAZMAT operations, Logistics, and Electromagnetic and Direct Energy. His military discipline and technical expertise will ensure a goal-driven business with a mindset always looking for the next technological advantage to stay ahead of the competition. Nick's credentials include Toshiba factory and OSHA certifications under Mission Critical Power as well. As a leader at Mission Critical Power, Nicholas is a key component in facilitating government contracts and relationships due to his extensive military background and high-level connections across the country. Nicholas possesses a Secret government clearance and is an active member with the Society of American Military Engineers (SAME). When Nick is not in the field, you might him working on his fitness. He is an avid runner, most recently completing a 30 miler.
Howard Tinker has been a sought-after UPS Technician in the Southeast for many years. Howard's experience is second to none, and his knowledge of area building layouts surely makes him a standout in his field. Howard often supports not only clients but provides consulting support to area field technicians stumped with critical problems that need a keen eye in a pinch. Howard's name and work are well known in the southeast and we are happy to have him as an integral part of MCP. His experience is broad based across multiple manufacturers and his problem-solving skills are impeccable. When Howard is not solving problems in the UPS field you can find him on his farm working on his mowing skills or repairing diesel engines among other things.
Karen Tinker is a savvy businesswoman, with 30 years' experience as an entrepreneur. Karen's diverse background and visionary mindset establishes the strategic framework and implementation needed to launch Mission Critical Power into an industry leader in the UPS service and maintenance arena. Karen's resourcefulness allows her to recognize opportunities hidden to most while maximizing profits and offering stellar services to her clients. Karen is a consummate professional with a track record of success in all aspects of business. Her uncanny ability to bend and flex to manage the chaos, contracts, and challenges an entrepreneur faces each day make her a CEO to watch! Karen doesn't stop with just one project: she is a respected community member, business and youth coach/mentor, author, prevention advocate and mom. Karen and her team focus on private and public sector opportunities in which the end user demands a high level of service and a great bottom line price 24/7. Karen is always available to connect for coffee or web chats. Karen is a connector and will always find ways to leverage her vast social network within MCP and her other business ventures. If you are looking for Karen outside of MCP you may find her participating in a local CrossFit competition or on the tennis court.
In addition to the terrific trio noted, MCP consists of a few key contributors behind the scenes. From filing clerks to warehouse helpers to technicians in training. MCP puts a focus on providing opportunities to those wanting to learn a trade and get their hands dirty while working. We hope that you value the time investment we put into younger workers today that will help us provide services to others in the future. We are always building for tomorrow with an emphasis on maximum uptime.
Next Steps...
Request more information on our services or send a detailed description of your system and what you are in the market for.